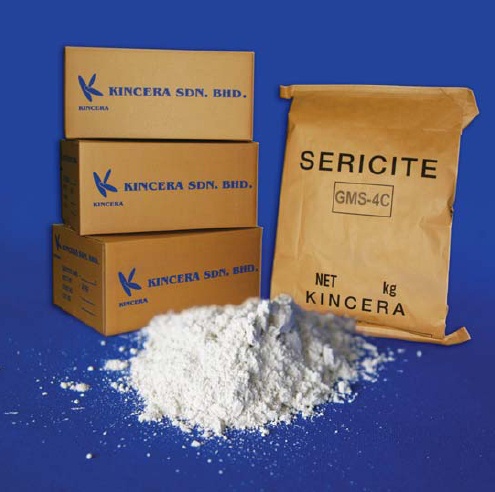 Kincera is the worldwide leading supplier of high-grade sericite mica in commercial quantities for the cosmetics industry. Established since 1996, we have been consistently providing quality and uninterrupted supply of sericite to all our customers, enabling us to be the largest specialised supplier of cosmetic sericite in the world.
Our sericite is exported worldwide, including USA, UK, Italy, Spain, China, Japan and Korea
Sericite mica is an inert, stable and inorganic technical raw material. It is utilized and highly prized for its physically smooth properties. Cosmetic grade sericite feels silky to the touch and provides an optical shimmer and lustre to your product.
Our sericite is used in a wide variety of colour cosmetic products including loose powders, pressed powders, eye shadow and lipsticks. It can also be used in liquid make-ups.